How Will Uber Freight Affect the Trucking Industry?
Posted on August 20, 2019 by datateam
The trucking industry has many problems that make it costlier and less efficient for drivers and carriers. Lengthy rate negotiations, 30-day waits for driver payments and trouble tracking data are some of the issues bogging down commercial trucking. In 2017, Uber launched an app to streamline the trucking industry: Uber Freight. Uber Freight allows truck drivers and owner-operators to claim loads at the touch of a button. It could have the power to transform the trucking industry.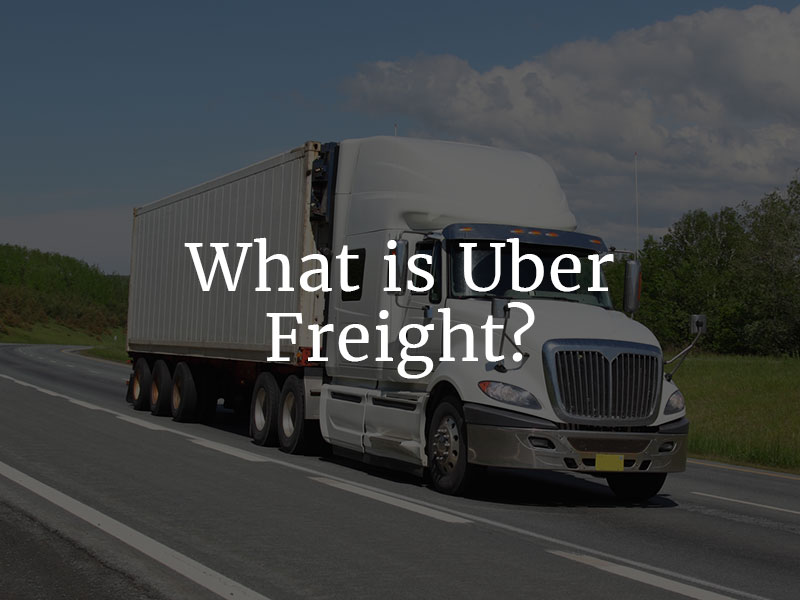 Uber Freight Features
Uber Freight is not the first app of its kind in the trucking industry. Other apps exist with similar load-matching capabilities for drivers and owner-operators. Load-matching technology aims to improve the convenience of finding jobs for truck drivers, potentially easing the truck driver shortage by inspiring more people to choose this career. Apps like Uber Freight enable truck drivers to book loads without needing middlemen. They can streamline the trucking business model. Uber Freight's one-of-a-kind features make this app unique.
Fixed rates (nonnegotiable)
Instant rate confirmation
Seven-day payment guarantees for drivers
Simple tracking and logistics tools
Personalized preferences
Uber Freight simplifies the task of finding a load by eliminating rate negotiations and enabling drivers to book their own loads directly through the app. Truck drivers no longer have to pick up the phone, send a fax or otherwise communicate with shippers except through the app. Truckers can immediately access a network of trusted shippers, view their needs and book loads. Uber Freight can give truck drivers more control over their careers.
How Does Uber Freight Insurance Work?
If an Uber Freight driver gets into an accident, his or her insurance plan may cover damages. Uber Freight drivers must carry at least $100,000 in liability coverage for cargo and $1 million for the truck. Reefer carriers must also have breakdown coverage. This insurance coverage could help pay for damages if the Uber Freight driver causes an accident. Since Uber Freight does not hire drivers as employees, Uber itself will not be vicariously liable. Instead, the driver will bear responsibility for the trucking accident unless another party caused the crash.
A third party could be liable for an Uber Freight accident if it caused or contributed to the collision. California is a fault car accident state, meaning the party that caused the crash will be financially responsible. If a reckless driver crashed into the truck, for example, the driver could be liable for damages. Other potential at-fault parties include truck manufacturers, maintenance crews and the city for an unsafe roadway. An Uber Freight driver's insurance will only cover damages if the driver caused the accident.
If you were involved in an accident while driving Uber Freight and need legal assistance, don't hesitate to call a San Diego truck accident attorney. We can help, call our firm or fill out a simple online contact form.
How To Become an Uber Freight Driver
Using Uber Freight to match with loads and book jobs without a carrier could give you more job freedom and security. To start booking jobs on Uber Freight, sign up on the Uber Freight app. Enter your phone number, name, email address and a password. Submit proof that you fulfill the driver requirements. This includes a Motor Carrier or Department of Transportation number, certificate of insurance, bank account information and state permits. If you do not have your own numbers, ask your carrier if it has an Uber Freight account and can authorize driver load-matching.
Read through the Broker-Motor Carrier Agreement to understand the parameters of your relationship with Uber Freight. Sign the agreement once you have read over its terms. After Uber Freight accepts your information, download the app, sign in and start looking for available loads. If you book at least one load through Uber Freight every 30 days, you could qualify for discounts on common expenses such as gas and phone plans. Sign up for Uber Freight to join the technology movement in trucking.