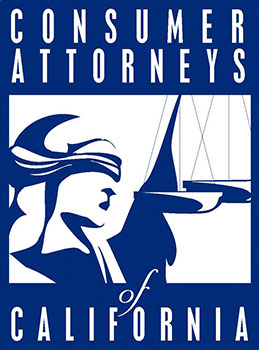 Scott Liljegren Named a Finalist for 2019 CAOC Consumer Attorney of the Year. Read more >
San Diego Personal Injury Attorney
Our #1 goal: Maximize your recovery. You need a law firm that will fight for you and your family and put your needs first. Contact us today for your free case evaluation and to find out how we can help!
Were you or a loved one injured as the result of someone else's negligence? If so, let our local injury attorneys take care of your claim. Our initial consultation is free, and we will not charge unless we win.
Scott Liljegren, an experienced San Diego personal injury attorney has decades of injury cases won. He has experience fighting for compensation in cases involving all types of personal injury matters, including car accidents, truck crashes, motorcycle wrecks and any other accidents caused by someone else.
Call the Liljegren Law Group today to schedule a free consultation and discover how much your case is worth.
Why Hire Liljegren Law Group in San Diego?
Never a fee unless we win. We work on contingency basis, meaning our law firm does not charge our clients a fee unless we win a case.
Multi-Million Dollar Settlements: We have a history of winning cases and have recovered millions of dollars in settlements for our clients to help with their lost wages, pain and suffering, medical bills, and other damages.
Creative Solutions. From strategic and groundbreaking negotiation tactics to crafting original trial strategies, Liljegren Law Group continuously reinvents and updates our client solutions. No two injuries are ever the same; neither are our arguments.
Former Attorney for the Navy. Scott Liljegren launched his legal career as a Navy claims and litigation attorney in San Diego, eventually retiring as the attorney for the 3-Star Admiral of Naval Aviation. Through his service, Liljegren learned the importance of diligence, community, and fighting to help others.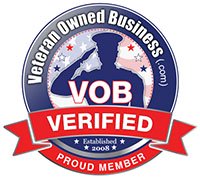 Why Our San Diego Injury Lawyers are the Right Choice for You
At Liljegren Law Group, we understand and sympathize with those who have suffered personal injuries. The short-term effects may be painful, but the long-term effects can be catastrophic on you and your family. We provide our services to mitigate those financial disasters, and get you back on the right track toward full recovery.
Our team can represent you after a serious injury in San Diego County. We have several locations throughout the county. We can assist in gathering any evidence or data that can help your case, calculating the maximum damages you may recover, and communicating with the insurance companies to negotiate the best compensation you can receive.
Helping Injured Victims Across San Diego County
A personal injury lawsuit may seem straightforward, especially if you listen to insurance companies looking for a quick settlement. However, consulting a San Diego personal injury lawyer can afford you many advantages:
Experience: Personal injury lawyers have insight into the inner-workings of the litigation process, preventing parties from potentially taking advantage of you.
Time: Your time is valuable, and personal injury attorneys are aware of that. They take care of the day-to-day legal process, such as filing paperwork and calculating damages, so you can focus your time on recovery and rehabilitation.
Convenience: Our injury law firm has resources and knowledge to take care of most of the litigation process for you. There's no need to file paperwork yourself, or potentially plead your case in a lawsuit. Your attorney will be there to help you out at every turn.
Compensation: Insurance companies often offer quick settlements to car accident victims to block litigation. These are usually low-ball offers that are a fraction of what you may recover through proper legal representation. Plus, the team at Liljegren Law Group never accepts retainer agreements and works on contingency fees- meaning there's no attorney fees if you don't win.
First Steps to Take After an Accident
Every year, more than 150,000 people in San Diego County go to the emergency room for an unintentional injury – and over 20,000 are hospitalized as a result. If you are injured as a result of an accident, be sure to do the following:
Get yourself out of immediate danger: If you were in a car accident, get out of the vehicle and into a safe location.
Call 911: This ensures that you have both police and medical professionals on the scene. The police can file a report that accurately details the accident, while paramedics can stabilize any serious injuries on the scene.
Document everything: Write down any and all details you can recall of the incident, and take pictures of the accident scene and your injuries immediately following the accident.
Obtain personal information: This includes names, numbers, addresses, ID numbers, and any other pertinent info from any other involved parties – including witness, if applicable.
Visit a doctor ASAP: Serious injuries may feel minor due to a surge of adrenaline during the incident.
Call your insurance provider immediately: In the case of a car accident, you may be required to report any accidents to your provider.
During this time, it's best to contact our local personal injury attorneys at Liljegren Law Group. We have the experience and compassion to help you through the claims process with minimal stress and peace of mind.
San Diego Personal Injury – Liability and Negligence
In most personal injury claims, one major basis for holding one party responsible for the injury is negligence – when someone's careless, thoughtless actions cause injury to the plaintiff. Legally proving a party's negligence typically hinges on four components:
Duty: The party owed a legal duty of care to the injured party. For example, doctors are legally inclined to provide their patients with competent medical care, and property owners have a legal duty to ensure their premises are safe from injuries and harm stemming from slip-and-falls, etc.
Breach: The party breached their legal duty by a failure to act, or an unwillingness to act, despite knowing the potential for injury. Essentially, this compares the actions of the party to those of an average person in a similar situation with the same knowledge.
Causation: The party's negligent actions actually caused the injury.
Damages: You incurred significant damages as a result of the actions (or inactions) of the defendants. This includes physical, emotional, and financial damages.
Damages in California Personal Injury Cases
Depending on the severity of the incident, you may be eligible for a sizable amount of compensation. The potential amount of damages recovered may include:
Medical bills
Income, such as lost wages and lost earning capacity
Property loss, such as automobiles
Pain and suffering
Emotional distress
Loss of enjoyment due to drastic decrease in quality of life
At Liljegren Law Group, we assist plaintiffs in determining a fair compensation amount, and do everything in our power to get you the maximum percentage possible.
To make it easy to hire us, we never ask for any retainer agreement or charge hourly fees. At Liljegren Law Group, our accident lawyers work on contingency fee basis, meaning there's no attorney fees or paying for the cost of litigation if we don't win your lawsuit. We hope this allows all injured victims to focus on mentally and physically healing as opposed to worrying about financial payment to medical staff and law offices.
How to Find the Best Personal Injury Lawyer for You?
If you believe you might need legal representation after an accident injury, you want to make sure you make the right choice when looking for a local personal injury lawyer. These are the most important things to consider when choosing an injury attorney:
Does this lawyer specialize in handing personal injury cases? You want to choose a lawyer with a practice that focuses just on handling personal injury cases, not a generalist who practices many areas of law.
Does this lawyer have lots of experience handling accident cases like mine? For example, if you have been in a car crash, you want to be sure your accident attorney has handled hundreds or thousands of auto accident lawsuits.
How is the communication between the law firm and their clients? Some law firms have too many cases and as a result give very poor service to the clients they represent. The biggest complaint people have about their lawyers is that the law firm doesn't call them back. Here at the Liljegren Law Group, we make client communication a top priority!
What is the law firm's case history like? You want to hire a law firm with a great track record of results handling any type of personal injury lawsuits.
Trust your attorney. Trust is an important part of your decision. Sometimes, personal injury lawsuits take a long time to get resolved. You want to make sure you hire someone that you will enjoy working with and that you can rely on.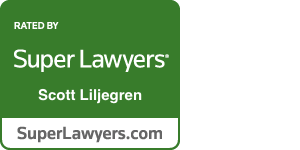 Speak With a San Diego Injury Lawyer
Here at the Liljegren Law Group, we believe we have all these traits. We offer free consultations and will do whatever we can to help you or at least give you the advice you need so you can make an informed decision on what to do. Don't let the insurance companies take advantage of you! Let us negotiate the maximum settlements for you. If that number isn't satisfactory, we are not afraid to file a lawsuit and take your case to trial for the compensation you rightfully deserve.