New Laws Taking Effect in California in 2019
Posted on January 14, 2019 by datateam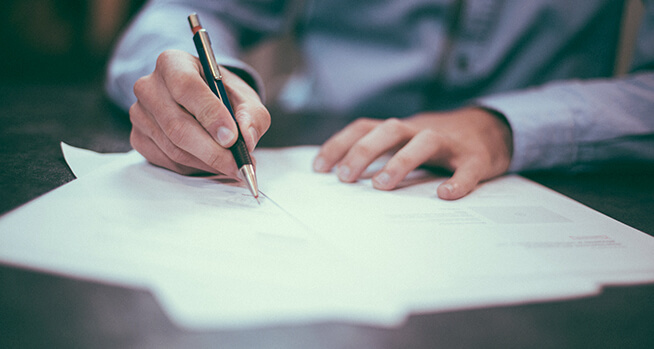 Beginning on January 1st, 2019, California ushered in several new laws that will affect the criminal justice system, breastfeeding mothers, gun regulations, and even what children drink. Here are a few of the new laws that will take effect in California during 2019.
Criminal History and Employment
Under Senate Bill 1412, California employers can ask an applicant about a particular conviction under certain circumstances such as:
If the applicant will need to use a gun for the position.
If the applicant cannot hold the position due to law, regardless of expungement, sealing, or judicial dismissal.
If the employer cannot hire the applicant due to laws about that particular conviction.
If policy or law requires employers to obtain information about that applicant's conviction.
Lawsuit Protection in Harassment Cases
According to Assembly Bill 2770, a person filing a sexual harassment complaint is protected against the threat of a defamation lawsuit, as long as the allegation has credible evidence and does not contain malice. Lawmakers passed this bill to protect victims and witnesses when harassers threaten them with defamation lawsuits to deter them from reporting. In addition, companies can warn other potential employers about an employee's harassment history without the threat of a lawsuit.
Raised Minimum Prosecution Age
Under Senate Bill 439, juvenile courts can no longer prosecute children under the age of 12. The only exception to this rule is if the courts are charging the child with murder or rape.
No More Unhealthy Drinks for Children
According to Senate Bill 1192, children in restaurants will no longer receive sugary sodas as their beverage option. The bill will require restaurants to use a healthy beverage as the default drink, such as water, milk, or naturally-flavored water.
No Forceful Non-Disparagement Agreements
Under Senate Bill 1300, California employers cannot force employees to sign a non-disparagement agreement to release the employer of legal claims as a condition for employment, raises, or bonuses. Employees can waive rights in a voluntary agreement. Employers can also provide bystander intervention training for sexual harassment under this bill.
Greater Gun Control
The California Assembly and Senate have two bills regulating greater gun control. Assembly Bill 3129 prohibits any person convicted of a misdemeanor domestic violence offense from owning a gun for the rest of their lives. This bill will apply to any convictions that take place after January 1st, 2019.
Under Senate Bill 1200, California law enforcement can now confiscate ammunition and bullet drums. In addition, the bill eliminates fees for a Firearms Violence Retraining Order (GVRO).
Only Rescue Animals in Pet Shops
Assembly Bill 485 will require pet shops to only sell cats, dogs, and rabbits from rescue organizations and animal shelters. Individuals can purchase an animal from a breeder directly, but pet shops can no longer source their animals from breeders.
Breastfeeding While Working
Assembly Bill 1976 requires employers to provide a space for mothers to breastfeed that is not a bathroom. Due to the hygiene risk, employers can no longer force a mother to take her baby into a bathroom.
Public Body Camera Footage
Under Assembly Bill 748, any footage from body cameras on law enforcement officers must be public. If a police officer shoots a suspect or uses excessive force, leading to injury or death, the agency must release the body camera footage within 45 days of the incident.
Gender Equity on Boards
Any publicly held corporation with executive offices in California will need to have at least one female member on its board of directors, according to Senate Bill 826. Companies will have until December 31, 2019 to make this change if they do not already have a woman on their board.
Protections for Street Vendors
Under Senate Bill 946, California's street vendors will have the ability to freely sell their product on the streets. However, the vendors will be subject to health, safety, and public welfare regulations set by local government.