Should I Sign a Release or Authorization After My Accident?
Posted on January 24, 2020 by datateam
The documents you sign after an accident can have a dramatic effect on your right to recover financial compensation for your injuries and damages. Be extremely careful in what you sign following an accident, especially anything with "release" or "authorization" in the title. Signing the wrong document or doing so at the wrong time could hurt your chances of recovering. Work with our personal injury attorney if you need assistance with negotiations, forms and insurance processes after an accident. Liljegren Law Group offers free consultation and will not charge a fee unless we win.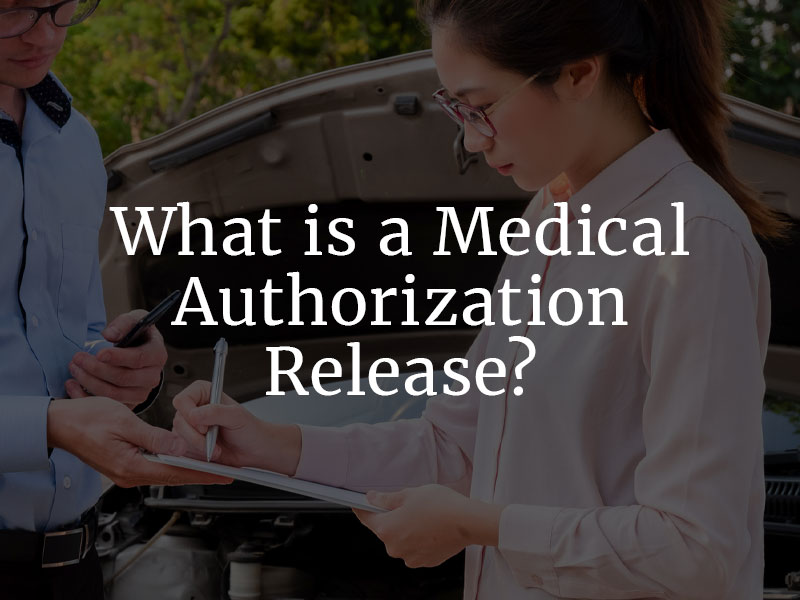 What Is a Medical Authorization Release?
One document you may receive from an insurance company after an accident is a medical authorization release. The at-fault party's insurance provider needs you to sign this before it can gain access to your medical history and health care documents. While you may need to sign some type of medical authorization release to proceed with your claim, do not sign until you have had an attorney read the fine print. The insurance company may have left the terms of the release open-ended, meaning it can dig into your full medical history from birth.
You do not want to sign a medical authorization release unless the insurance company has made a reasonable request. It may not be reasonable, for example, for the insurance company to request your full medical history if you are not claiming that the accident affected a pre-existing injury or condition. You have the power to negotiate with an insurance company for what you believe is reasonable access to your accident-related medical records before signing an authorization release form. A lawyer can help you with negotiations, if necessary.
What Is a Property Damage Release?
A property damage release asks for your signature, stating that the insurance company has reimbursed you for all property-related damages and that you are therefore releasing the company from liability for your property losses. Do not sign a property damage release form until an attorney has confirmed that the settlement offered is reasonable for the value of your losses. The settlement check should cover the full costs to repair your vehicle, or the full market value of your vehicle pre-crash if it is a total loss. Once you accept the settlement and receive the check, sign the property damage release form to close your claim.
What Is a Release of All Liability?
If an insurance company accepts your accident claim, it will offer a settlement for all your claimed damages. This could include medical bills, disability costs, lost wages, pain and suffering, property repairs, and funeral or burial expenses. Bring your settlement offer to an accident attorney to find out if it sounds fair for your losses. Once you accept the settlement, the insurer will ask you to sign a release of all claims and liability.
Signing a release of all liability form is permanent. You cannot take it back or change your mind, regardless of the circumstances you encounter in the future. It closes your claim for good, never to be reopened. It is your agreement, in writing, that the settlement offered successfully resolves your case and absolves the insurance company (and its client) from all future liability for the same accident or injury. You cannot bring another claim against the same defendant for the same accident after signing a release of all liability. This is generally the last document you will sign before receiving your check.
Unsure What to Do? Contact an Accident Attorney
It can be difficult to get an insurance company to offer you a fair amount for your accident-related injuries and other damages. The insurance adjuster may try to convince you to settle for less than the true value of your claim. An attorney can give you an honest evaluation of your case, as well as assistance negotiating with insurance companies. A San Diego car accident lawyer can also review all the paperwork you receive from an insurance company before you sign off on something you will regret. If you are unsure how to proceed with your insurance claim in a way that will protect your best interests, contact Liljegren Law Group for counsel.