How to File a Complaint Against a Nursing Home in San Diego
Posted on February 19, 2019 by datateam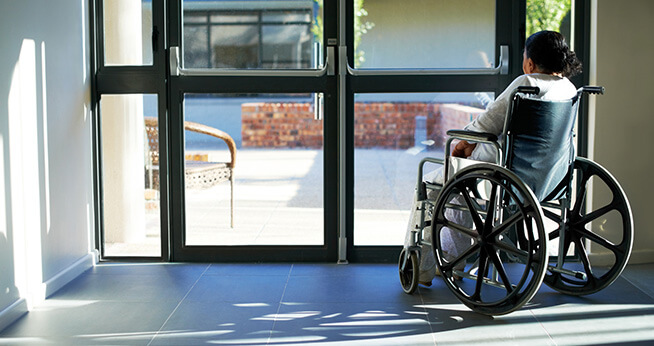 Thousands of nursing homes are in operation throughout California, and countless American families depend on these facilities to provide care to their elderly loved ones. If you visit a loved one in a San Diego nursing home and discover any reason to believe he or she has suffered abuse or neglect while living at the nursing home, it is essential to take appropriate steps to ensure his or her safety.
Identifying Nursing Home Abuse and Neglect
Abuse and neglect are not always easy to identify, but some telltale signs can help the loved ones of elderly nursing home residents identify these issues.
Sudden changes in personality could be a response to ongoing abuse. If your loved one appears withdrawn or depressed and unwilling to talk about what is wrong, this could indicate he or she is afraid of speaking up about an ongoing abuse issue.
Unexplained injuries or repeat injuries of the same variety could indicate the nursing home has failed to properly assess individual health and safety risks.
Soiled clothes and bedding are an indication that the nursing home has failed to properly maintain clean living conditions for residents.
Unexpected declines in health may indicate an onset of abuse or a response to ongoing neglect.
If you notice these or any other worrisome signs while visiting a San Diego nursing home, retain as much information about what you experienced as possible and then report the issues to the appropriate authorities immediately.
Where to File Nursing Home Complaints in San Diego
The police can help with the initial stages of a nursing home abuse or neglect case; contact them and ensure they file a police report. They should assist in moving the elderly victim out of the dangerous situation and take statements from those involved. Next, report the issue to one or more of the available nursing home abuse services in San Diego.
Aging and Independent Services. This California Health and Human Services agency fields reports of abuse in long-term care facilities throughout California.
The Attorney General of California. Nursing home abuse and neglect are criminal acts, and the California Attorney General's office prosecutes these crimes very aggressively. A criminal case against a nursing home can not only lead to civil recovery for the victim but also potentially inspire new legislation aimed at preventing similar issues in the future.
California Advocates for Nursing Home Reform, a nonprofit advocacy organization with the goal of reducing and preventing nursing home abuse, encouraging more robust legislation that protects nursing home residents, and supporting harsher penalties for those who abuse and neglect elderly citizens.
Reporting to all of these agencies generally offers the best chances of an immediate investigation. If you are unsure about where or how to report nursing home abuse, speak with a San Diego elder abuse attorney as soon as possible.
Potential Recovery From a Successful Nursing Home Lawsuit
One of the most important outcomes of any nursing home abuse or neglect lawsuit is the criminal prosecution of any nursing home employee who intentionally engaged in abusive behaviors, eliminating the chance of him or her harming other victims in the future. While the state prosecutes criminal charges, the victim and his or her family can secure recovery for their damages through a civil claim against the responsible party.
Economic damages for nursing home abuse cases generally include the family's lost income from time spent caring for the victim and the cost of additional medical expenses resulting from abuse. Other damages can include pain and suffering compensation for the victim and his or her family. The amount available depends on the nature and severity of the claimed damages, the age and overall health of the victim prior to the abuse or neglect, and the degree of medical decline experienced as a result of the abuse or neglect.