Most Dangerous Jobs in California
Posted on September 18, 2019 by datateam
Getting a job in California should not be the reason you suffer a catastrophic or life-changing injury. Unfortunately, many workplaces have hazards and health risks that can cause serious accidents. Although every industry and occupation experiences worker accidents, some have them more often than others. Data from the California Department of Industrial Relations highlights the industries and jobs that report the most worker injuries and deaths each year.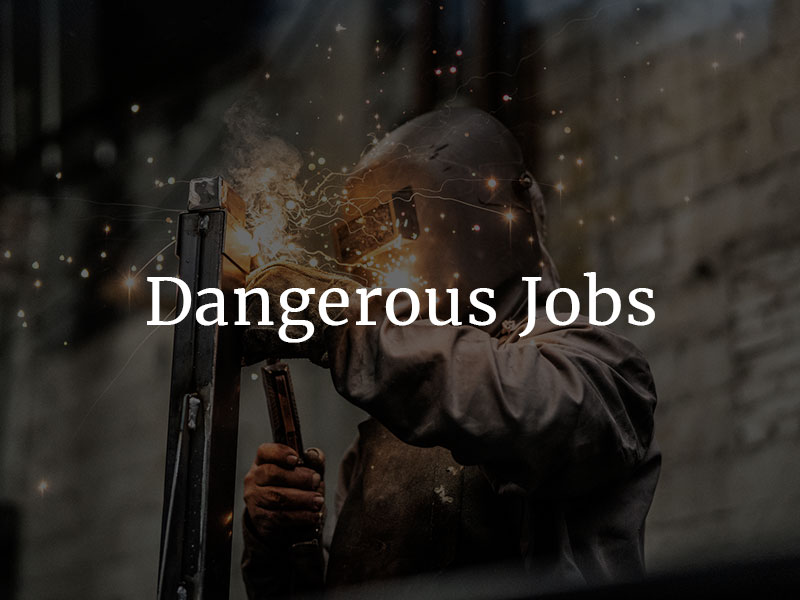 Transportation and Material Moving
At the top of the list of dangerous jobs in California are those in transportation. Truck drivers, UPS workers, USPS carriers, traveling salespeople, taxi drivers and delivery people are most at risk of job-related accidents and injuries. In 2017, 97 workers in California lost their lives in the transportation and material moving industry. This was a decrease from 109 deaths in 2016. Transportation accidents can stem from negligent drivers, driver distraction, drunk drivers and dangerously designed roadways. Unsafe fleet vehicles can also contribute to work-related transportation accidents.
Construction and Extraction
The second most dangerous job in California is in construction or extraction work. This occupation took 71 lives in 2017. Construction workers, roofers, demolition workers, painters and contractors face many hazards on the job. Some of the most common risks that cause injuries are falls, electricity, falling objects, scaffolds, power tools, heavy machinery, cranes and motor vehicles. In 2017, one in five worker fatalities in the U.S. were in the construction industry.
Protective Services
California's protective service workers put their lives at risk to protect and serve others every day. These include police officers, firefighters, security workers, social workers and first responders. Unfortunately, not all survive their shifts in California. In 2017, 30 protective services staff members lost their lives while performing job-related tasks. This was an increase from 18 deaths in the previous two years. Acts of violence from animals and people are common causes of death within this occupation, as are motor vehicle accidents.
Agricultural Jobs
Jobs in the agricultural sector in California also come with a high risk of worker injuries and accidents. The farming, fishing and forestry industry reported 28 worker deaths in 2017. Data shows an average of 1 in 600 loggers will die on the job each year in California. Agricultural work comes with injury risks such as power tools, heavy equipment, falling trees or limbs, heatstroke, falls from ladders, falls into silos and musculoskeletal injuries. In terms of industry, agriculture had the highest number of workplace injuries and deaths in California in 2017.
Building/Grounds Maintenance
Taking care of building and grounds maintenance is no easy task. It involves long hours in the sun, working with machines such as lawnmowers, heavy lifting, exposure to hazardous substances, repetitive motions and psychosocial stress. In 2017, building and grounds maintenance was one of California's most dangerous jobs with 28 deaths. This was an increase from 19 deaths in 2016.
Installation and Repair Jobs
Californians rely on installation and repair workers to keep their lives safe and convenient. Electricians, roofers, internet and cable installers, maintenance crews and others are important to California's economy. Sadly, 25 workers in this occupation lost their lives in California workplace accidents in 2017. 2016 had the highest number of installation, maintenance and repair worker deaths in five years with 40 fatalities. In 2016, this job was the third deadliest in California. Utility workers are especially at risk of electricity-related injuries and deaths.
Professional Occupations
Accidents in an office setting can also be dangerous for staff members. Professional teachers, administrators, supervisors, and business people are at risk of workplace injuries. Professional and related occupations were the seventh most dangerous jobs in California in 2017 with 18 fatalities. Workers in this industry could face risks such as criminal acts, falls and motor vehicle accidents.
If you suffer an injury at any job in California, speak to a San Diego workers compensation lawyer about the possibility of filing a workers' compensation claim.