What Is Failure to Warn in a Defective Product Claim?
Posted on March 26, 2019 by datateam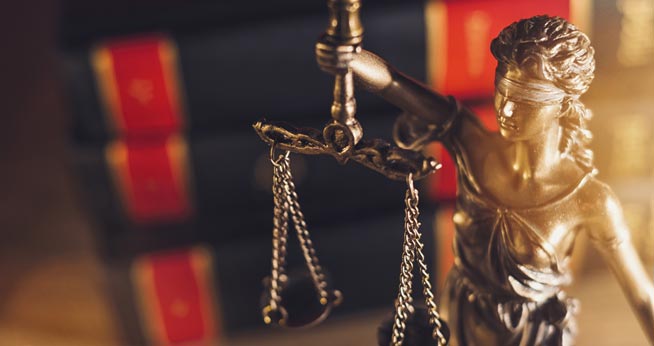 When you purchase a product in San Diego, you expect the product to perform without any defects or dangers to you. If you are supposed to use the product in a cautious manner, you expect the manufacturer to warn you of this defect before you receive any injuries. However, not all manufacturers, distributors, or vendors give appropriate warnings about their products' dangers. In these cases, they may be liable in a product liability lawsuit or a defective product claim.
Failure to Warn in Product Liability Lawsuits
When you file a product liability lawsuit against a manufacturer, vendor, or distributor, you will have to prove that they were negligent in the marketing, manufacturing, or distribution of their product. If they fail to warn you of a potential hazard that the product could pose, you could hold them liable for a defect in their marketing.
You can hold a manufacturer, vendor, and/or distributor of a product liable in one of these lawsuits. To successfully prove a case of failure to warn in California, your attorney must prove several elements.
That the at-fault party was the manufacturer, distributor, or vendor of a product
That the at-fault party was aware or should have been aware of the product's risks
That the risks presented a danger when you used the product in its intended manner or in a reasonably foreseeable way
That an ordinary consumer would not have seen the risks of the product
That the at-fault party failed to warn consumers of the risks of the product
That you suffered injuries due to the lack of warning on the product
Considering Intended Use in Product Liability Lawsuits
Under California law, manufacturers and vendors of a product must consider how the average consumer may use or potentially misuse the product. By conducting this analysis, manufacturers and vendors must take steps to provide adequate warnings to prevent this misuse. If the manufacturer fails to provide this warning, they could be liable for the damages you suffer as a result of your injuries.
In addition, a major portion of determining liability in a product liability lawsuit is to find if you were using the product in an intended way or misusing it in a foreseeable manner. Your attorney will be able to help you craft an argument that the at-fault party should have predicted the misuse and failed to act upon it.
What Should a Warning Look Like?
Manufacturers, vendors, and distributors of products need to provide warning labels on their products to explain the potential risks of using the product in a certain way or other off-label use issues. Examples of product warnings include labels on an ointment that state that it would be poisonous if ingested, a sticker on a hair dryer explaining the risks of electrocution, or a label explaining that if a person looks underneath a lawnmower, the blades may still run and could harm the consumer.
People responsible for the manufacturing, distribution, or sale of a product must make this warning obvious. They cannot bury the warning in the instruction manual that very few consumers read. The warning must be understandable and written in plain language. In addition, the warning must be visible and in a place where a user could see it under expected conditions. Usually, the warning is on the product itself instead of on the packaging or in the manual.
If you are able to prove a case of failure to warn, you can collect compensatory damages to recover from your injuries. You can receive funds for medical expenses, lost wages, property damage, and pain and suffering. However, proving these cases can be challenging without an attorney on your side. If you have not done so already, seek the services of a San Diego product liability attorney as soon as possible.