San Diego Defective Products Lawyer
Sadly, many manufacturers and companies care more about their bottom line and profits than they do about the safety of their customers. Thankfully, as a consumer in San Diego, you are protected against defective products and services under product liability law. Therefore, if you are hurt you can seek the help of a San Diego defective products attorney.
Unlike these companies, the Liljegren Law Group prides itself on being a family business. Our San Diego defective product attorneys want to help you find financial relief from mounting medical bills and hold guilty parties accountable to avoid further hurt. See how we can help you today in a free consultation.
What is Product Liability?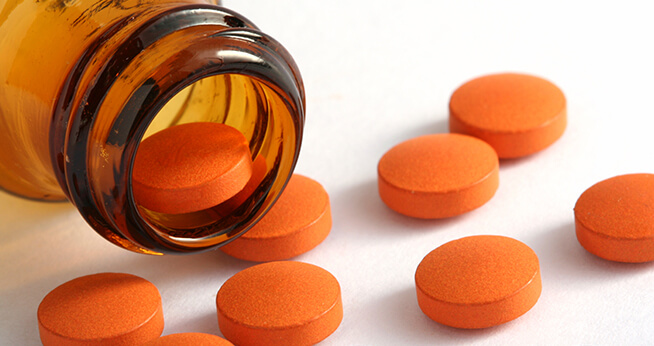 From a very general perspective, there are three overarching types of product liability. These include defects in design, defects in manufacturing, and defects in marketing and advertising.
Defects in design refer to physical product flaws that pose a threat or danger to the user. These defects occur prior to manufacturing and are usually related to a mistake in the planning or design process. Defects in manufacturing are also physical product flaws that pose a threat or danger to the user, but involve issues with manufacturing or production – not the design. Defects in marketing and advertising refer to whether or not designers, manufacturers, and retailers adequately warn consumers about the dangers associated with using the product. This can be known as failure to warn.
What are the Most Common Types of Defective Products?
Defective issues can arise with any product, but most commonly occur within the follow classifications:
Automotive Parts

 Because cars and trucks are so complex, they require careful attention to detail. When traveling at high speeds or coming into contact with large objects, these parts are required to live up to their design. If they don't, the part may be considered defective, lead to a serious car accident, or truck accident and could lead to a lawsuit.

Drugs and Medications

 Pharmaceutical products like drugs and medications can easily be considered defective if they cause damage or harm. These situations usually come down to defects in marketing, where side effects and risk factors were not adequately addressed.

Medical Equipment

 Similarly, medical equipment and devices can cause serious harm or damage if not properly designed and manufactured. These defects can lead to injury or death.

Food Products

Yes, food is required to meet these standards as well. When food does not meet sanitary requirements, it can lead to food poisoning or disease.

Playground Equipment

One of the most serious product defects usually involves dangerous playground equipment or childhood toys. When slides, swings, or playhouses are not properly designed or manufactured, they can lead to serious physical injuries in children.
What are the Most Common Results of Product Defects?
Product defects can lead to any number of negative side effects. The usual outcomes include:
Physical Injury

Often, product defects cause physical injury in the user or those who come into contact with it. These include everything from cuts and burns to broken bones and brain damage.

Emotional Trauma

Whether physical injury is present or not, emotional trauma may accompany the product defect. This is especially true in children who have bad experiences with something like a playground, swimming pool, or toy.

Misinformation

Sometimes product defects simply cause misinformation which can lead to wasted money or unwarranted purchase decisions.
What Do I Do if I Have Been Hurt by a Defective Product?
If you believe you have purchased a defective product and have legal grounds for a lawsuit, it's important to seek immediate help as soon as possible. If there is physical or emotional trauma involved, it's important to get medical attention before proceeding any further. This is important for two reasons: (1) your medical issues should be dealt with to encourage proper healing, and (2) the success of your lawsuit will depend on your ability to prove that actual harm was caused.  At the same time, be aware of product recalls by periodically checking recall.gov.
Contact a San Diego Products Liability Attorney
At the Liljegren Law Group, we are committed to helping our San Diego clients recover from difficult situations. If you have been exposed to a defective product that caused significant physical or emotional harm to your family, we would love to help. Simply contact  a local injury attorney for more information, and we will put you in touch with a compassionate and experienced San Diego product liability attorney.