San Diego Spinal Cord Injury Lawyer
If you or a family member has suffered a spinal cord injury that was due to another party's willful, reckless or negligent conduct, call the San Diego spinal cord injury attorneys at Liljegren Law Group for a free legal consultation. Our team have years of experience and success working with clients with spinal cord injuries. We will aggressively pursue the maximum compensation available for your spinal cord injury.
Causes of Spinal Cord Injuries
In recent years, more than 17,000 people have suffered spinal cord injuries annually in the United States. Most of these injuries result from traumatic injury or sudden strikes to the spine fracturing or dislocating the vertebrae. The lives of the victims and those around them are changed forever because of these injuries. The largest number of spinal cord injuries occur in car accidents, which account for approximately 47 percent of all spinal cord injuries. Other major causes of spinal cord injuries include:
Work injuries
Falls
Acts of violence
Sports injuries
Bicycle accidents
Boating accidents
Motorcycle accidents
Truck accidents
Pedestrian accidents
Contact a Local Spinal Cord Injury Lawyer
Any settlement or verdict made must account for the future costs of such procedures. Our San Diego personal injury attorneys will pursue the compensation you or your family member will need to pay for a lifetime of medical needs and living expenses. Get your free consultation with a San Diego spinal cord injury lawyer at the Liljegren Law Group by calling us today at (619) 460-0109
Types of Spinal Cord Injury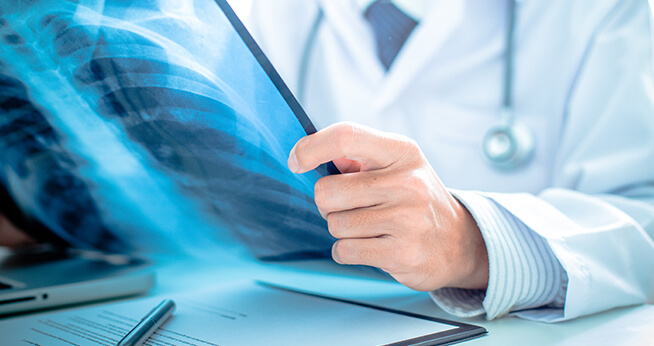 Spinal cord injuries are broken down into two categories: complete and incomplete. A complete event severs the cord entirely and results in total loss of movement or sensation below the injury site. An incomplete event indicates any spinal cord injury that leaves the cord intact, but damaged. This category is further divided into three groups of injuries or syndromes, including:
Anterior Cord – When primary blood flow to the anterior spinal cord occurs, anterior cord syndrome exists. This injury can result in partial or complete loss of motion or sensation.
Brown-Séquard Syndrome – This syndrome is present when injury or trauma strikes either the left or right of the spinal cord. This also causes impaired or complete loss of movement and sensation on the injured side. The other side may also lose sensitivity to temperature changes and pain.
Central Cord Syndrome – This syndrome exists when the gray matter in the spinal cord is damaged. It causes partial or complete loss of movement and sensation in the hands and arms. This is the most common type of cervical spinal cord injury.
If a spinal cord is complete, there is no sensation or voluntary movement below the point of injury and both sides of the body are affected. If a spinal cord injury is partial, or incomplete, there is some function and feeling below the point of injury. The victim may be able to move one limb more than the other or have more sensation on one side than the other.
Whether a spinal cord injury is complete or incomplete (partial) may determine the outcome of the injury. Many individuals with partial spinal cord injury may experience significant recovery, while victims with complete spinal cord injury are often permanently paralyzed.
Spinal Cord Injury Statistics
Here are some sobering numbers regarding the harsh realities surrounding spinal cord injuries in America:
Fifty-four people in every million citizens will suffer a spinal cord injury this year.

Four out of every five new incidents resulting in spinal cord injury involve males.

Car accidents accounted for almost 40% of the accidents leading to spinal cord injury.

More than

280,000

people alive today suffer from spinal cord injuries.

Almost half of all victims live with incomplete tetraplegia.

In 2016, the average age at the time of injury is 42 years old.

Nearly a third of all spinal cord injuries were caused by a fall.

One out of every five persons suffering from a spinal cord injury experiences incomplete paraplegia.

Despite advances in medicine reducing hospitalization and recovery times, most spinal cord injuries are permanent.
Damages After a Spinal Cord Injury
There are several forms of loss a person with this kind of injury might face. Some of the losses may include:
Immediate/ongoing medical expenses

Lost/future wages

Customized car for para-/quadriplegic passengers

Home remodeling or construction

Equipment (wheelchairs, lifts, accessible bathtubs, etc.)

Pain/suffering/anguish

Relationship problems
Lifetime Costs of Spinal Cord Injuries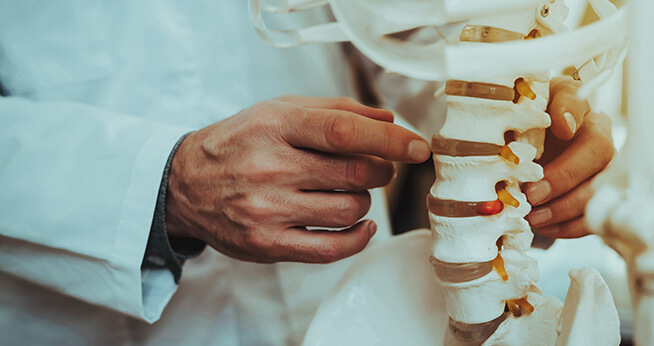 According to the National Spinal Cord Injury Statistical Center (NSCISC), the lifetime costs for care and living vary based on age and income levels at the time of injury and the severity of the injury. For 25-year-old adults suffering from some form of spinal cord injury, they could experience between $1,500,000 and $4,700,000 in lifetime costs. A 50-year-old could see costs ranging between $1,115,000 and $2,600,000.
Causes of Death
The NSCISC reports that the most common causes of death among those suffering from spinal cord injuries have changed in the past 40 years, with the chief cause now being pneumonia and septicemia. Endocrine, metabolic, and nutritional diseases, accidents, and other disorders round out the current list.
No method currently exists to reverse spinal cord damage. Rehabilitation aims to help prevent further injury, and informs people suffering from spinal cord injuries how they can have active and productive lives. It is important to work with lawyers with extensive experience and expertise in spinal cord injury cases. Our experienced spinal cord injury lawyers at the Liljegren Law Group know that the medical technologies and adaptive medicine constantly advance and could one day reverse the damage done to the victim's spinal cord.