San Diego Premises Liability Lawyer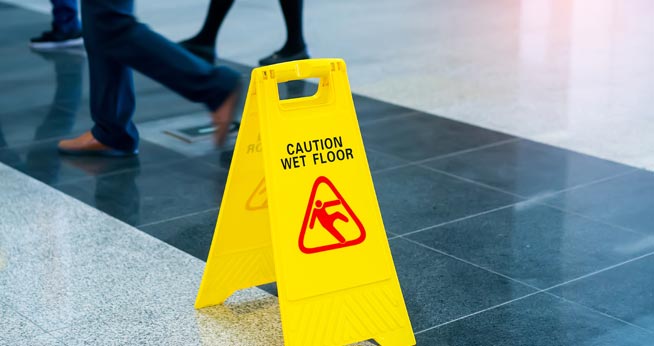 If you've ever been injured on someone else's property because of conditions that could have been prevented, you know how devastating it can be. Not only do you have to deal with the physical injuries, but factors such as escalating medical bills and lost time at work can make it a financial disaster, too.
How Can a Premises Liability Attorney Can Do For You?
One moment of negligence on the part of a property owner can result in a lifetime of pain and suffering. This is why getting in touch with a San Diego premises liability attorney as soon as possible after the incident is crucial. You may be entitled to compensation that will enable you to take care of your financial obligations and focus on your recovery.
When you call the experts at Liljegren Law Group, we will quickly assess your premises liability case and take action to get the compensation you deserve.
What Is Premises Liability?
In California, "premises liability" laws require property owners or those occupying a property to keep their property in a reasonably safe condition to help prevent injury to others. This includes:
Maintaining the property
Repairing potentially dangerous conditions in a timely manner
Inspecting the property
Providing adequate warning of any dangerous conditions
If you have been injured on someone else's property as a result of their negligence, it may be possible to file a personal injury lawsuit against the property owner and recover damages.
Common Reasons for Premises Liability Claims
There are a number of different situations and scenarios that may require the expertise of a San Diego premises liability attorney. Here are the most common ones to watch for:
Slip and Fall Accidents – this is the most common type of premises liability claim, and it covers a wide range of situations. If you have been injured after a slip and fall on a residential or commercial property, you should give us a call to see if you have a case.
The conditions of your slip and fall injury can include:
Cracked or broken sidewalks
Wet floors
Icy or slippery walkways
Poor lighting
Trips over wires or other objects
Uneven floors or pavement
Gaps in flooring
Holes or divots in landscaping
Being struck by unsecured objects or fixtures
Equipment left lying around
Malfunctioning automatic doors
Construction defects
Elevator or escalator malfunctions
Falling Down Stairs
Staircase falls can occur in residential or commercial properties, and result in long-term, debilitating injuries. Issues such as wet or slippery stairs, broken handrails, inefficient lighting, uneven landing spaces or inconsistent risers can all be grounds for a premises liability claim. If you have fallen down stairs and want to know if you have a case, get in touch with us as soon as possible.
Swimming Pool Incidents
property owners and managers can be held liable if someone is injured while swimming in their pool. Slip and fall injuries around the pool, chemical burns from pool cleaners and even drowning due to unsafe swimming conditions are all possible. If you've been in a swimming pool accident because of poor supervision, negligence or lack of overall maintenance, you may have a case.
Dog Bites
California has strict laws in place regarding dog bites and owner liability. Even if a dog has no history of aggression, if you were lawfully on the property then the owner may be open to a premises liability claim.
What Liljegren Law Group Can Do for You
At Liljegren Law Group, we are completely committed to personal injury cases, and our San Diego premises liability lawyers will always work as hard as possible to get you the results you deserve. We have a proven track record representing clients from all walks of life, and depending on the details of your case, may be able to recover damages that include:
Lost income during your recovery
Medical bills and expenses from your accident
Financial compensation for pain and suffering
General damages
Get in touch with us today and we will assess your case and get the process started.